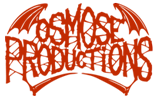 VREID Solverv. CD Digipack
Media: CD Digipack

Label : Indie
Press : INDIE164CDL - Norway

Year : 2015

New or Used : original new
Info : Limited edition CD Digipack + Patch.
The album is in every sense inspired by and moulded by their heritage, history, blood, family and the strong bond that the members share.
In 2014 the flock gathered again, and as usual Studio 1184 was their dungeon to develop and finalize their new sonic beast.
Vreid is a band that keeps control of every aspect of their product. The band is conducting or heavily involved in everything from recording and mixing to artwork, visuals, and setting up their shows.
other stuffs from the artist :