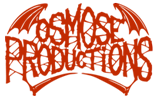 Media: CD Digipack

Label : Napalm
Press : NPR901DIGI - Norway

Year : 2019

New or Used : reissue new
Info : This is a pre-order. Your order will be dispatched when the item with the latest release date is available.

Satyricon's groundbreaking Black Metal milestone Rebel Extravaganza, remastered and reissued on CD Digipack.
It was the dawn of a new millennium – and even more so for black metal pioneers Satyricon – who were poised for possibly the most groundbreaking evolution in their career. After the release of genre milestone, Nemesis Divina (1996), Satyr and Frost retreated for three years, only to return in the fall of 1999 in absolutely mindbending shape. Rebel Extravaganza proved to be more than aptly titled and tore down any and all genre boundaries with progressive ten-minute opener 'Tied in Bronze Chains'. Backed by stunning guest appearances by genre luminaries like Fenriz (Darkthrone) and Snorre Ruch (Thorns), the Norwegians unleashed a revolutionary and experimental masterpiece that combined frantic black metal with industrial elements, prog, synthesizers and mind-boggling time signatures.
other stuffs from the artist :