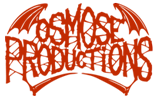 Media: CD + bonus Jewel Case

Label : Warheart
Press : WAR006CD - Poland

Year : 2011

New or Used : reissue new
Info : One of the most distinctive and controversial Occult Black Metal bands from Poland returns with their first, hard-to-get album. The material was refreshed both musically and visually. New, powerful sound, new synth elements and amended layout design – it all gives "Towards the Blaze of Perdition" its well-deserved, unique quality, emphasizing its magickal concept. Additionaly, the album contains about 30-minute live footage from the band's beginnings. Here it is, the true journey towards the Black Light
of Gnosis! Towards the Blaze of Perdition! Refreshed graphic design, printed in gold ink !
New Mix and Mastering. The new powerful and majestic sound ... Bonus Track over 30 minute video lives.
other stuffs from the artist :