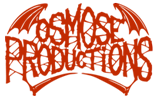 Media: LP
Label : Osmose
Press : OPLP321 - France

Year : 2016

New or Used : original new
Info : Limited edition to 300 copies, white vinyl, uncoated 350g jacket and uncoated 300g printed innersleeve.
Recorded during endless nights, through spontaneity and suffering.
No rehearsal had been planned before entering the studio. They wanted to make a record in a hurry, following the mood of the moment.
Unique, original and inspired by all the things that influenced them during all these years. Without any boundaries or limitations, PANACEA is a subtle combination of idleness, suffering, solitude, a nocturnal atmosphere and the will to overcome...
other stuffs from the artist :