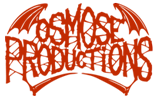 URGEHAL Aeons in Sodom. Brown & Gold Vinyl
Media: Double LP Gatefold Gatefold

Label : Osmose
Press : OVIR060LPbrown&gold - Norway

Year : 2019

New or Used : reissue new
Info : This is a pre-order! Orders cannot be split into several shipments. It will be dispatched when the item with the latest release date is available.

When vocalist / guitarist Trondr Nefas passed away in May 2012, that tragic event sealed the end of URGEHAL. Out of friendship, respect and as a tribute to their late friend, the Norwegians decided to go ahead with producing a final album. Half of the material on 'Aeons In Sodom' was written by Trondr, and the other half was composed by guitarist Enzifer. URGEHAL invited close friend and band mates from other projects of Nefas to contribute, and those honoured in this way all joined to pay homage. 'Aeons In Sodom' is therefore a very special record – a work coming from the heart that is truly keeping the faith and spirit of original Norwegian black metal. This album is adhering to the principles that Trondr Nefas demanded to be followed such as a strict policy of using satanic and misanthropic lyrics as well as a dirty and harsh sound.

200 x brown & gold swirl, 2x12" (140g) in a black poly-lined innerbag, gatefold, full-color on 350g uncoated with UV spot lacquer, all assembled in a PVC overbag.
PRE-ORDER : Sent on 05/31/2019
other stuffs from the artist :