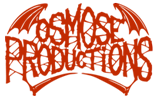 PROFETUS The Sadness of Time Passing. Black Vinyl
Media: LP 180-220 gr x 2 Gatefold

Label : Avantgarde
Press : AV373LPblack - Finland

Year : 2019

New or Used : reissue new
Info : One can undoubtedly say that Finland is the cradle of funeral doom metal.
From Thergothon and Skepticism to Tyranny and Shape Of Despair, the
land of the thousand lakes gave birth, shape and life to this sub-sub-genre so monolithic and impenetrable. Here at Avantgarde Music we know something about it, as Thergothon only studio album was our very first release, back in 1994, and now, a quarter of a century later we go back to the scene of the crime.
Profetus is definitely not a surprise for doom lovers, as the Tampere
collective led by guitarist and vocalist Anssi Mäkinen in thirteen years of
activity published one demo, two albums and one ep, all of which were
highly acclaimed by the followers of the funeral cult. The Sadness Of Time Passing is the third full-length studio album by the Finnish band, and is worth every single day of the five long years its creation took. LIMITED EDITION TO 100 COPIES,BLACK VINYL.
other stuffs from the artist :