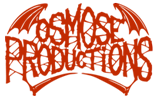 Media: LP 180-220 gr
Label : Sepulchral Voice
Press : SVRLP024 - Sweden

Year : 2017

New or Used : original new
Info : In times when the renunciation of the origin is fashionable and dilutes its essence,
DEGIAL comes and redifenes the abominable sacred core of DEATH METAL!
After the successful debut "Death's Striking Wings" in 2012 and the praised sophomore album "Savage Mutiny" in 2015
they return with their most violent & merciless album in their career.
"PREDATOR REIGN" is an intonation of the devil´s wrath and it is a lesson in
how Death Metal has to sound and how it is to be presented.
A 39 minutes ride of perfectly skilled and performed furiousness.
other stuffs from the artist :