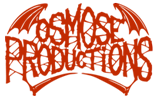 Media: CD Digipack

Label : By Norse
Press : BNM004CD - Norway

Year : 2017

New or Used : original new
Info : « Roadburn Live » is Enslaved's first official live album, a split release between Roadburn Records and By Norse Music. The album was recorded during one of the band's headline shows at the renown Roadburn Festival 2015; an edition curated by Enslaved's guitar player Ivar Bjørnson.
The album was mixed by Iver Sandøy at Solslottet Studio, mastered by Jens Bogren (Kreator, Opeth, Sepultura) in Fascination Studios. It is also the last official release with Herbrand Larsen on keys and vocals.
After celebrating 25 years in 2016 showcasing a majority of older material, « Roadburn Live » displays songs mainly from the « newer » and more progressive part of Enslaved's career, with songs from "In Times", "Riitiir", "Isa", "Below the Lights" and "Monumension". The album features the guest appearances of Einar Selvik (Wardruna), Aðalbjörn Tryggvason (Sólstafir), Per Wiberg (Opeth, Candlemass); and Menno Gootjes (Focus) on « Immigrant Song », the first cover song by Enslaved to ever appear on a record.
other stuffs from the artist :