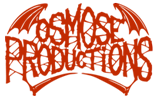 Media: Double LP Gatefold Gatefold

Label : Peaceville
Press : VILELP860 - Sweden

Year : 2020

New or Used : original new
Info : Katatonia's 2020 release City Burials is an absorbing, soaring statement of intent offering meticulously crafted doses of melancholy.
A triumph of deep and enigmatic progressive rock.
City Burials is the band's eleventh studio album and its first since 2016's haunting The Fall of Hearts. With the winds of a new direction steering the band on their latest journey, City Burials represents the fruits of a rejuvenating and profound chapter in the band's legacy; a catalyst for its creators, with a collection of moments constructed out of the fragments of an ever-evolving life.
140g double clear vinyl limited edition (with a side D lyric etching) containing the bonus track Closing of the Sky.
other stuffs from the artist :