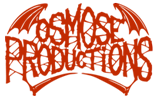 Media: CD + bonus Digipack

Label : Season Of Mist
Press : SOM546D - United Kingdom

Year : 2020

New or Used : reissue new
Info : This is a pre-order. Your order will be dispatched when the item with the latest release date is available.

CD with bonus tracks "Pictish Pride" (AINSHVAL cover) and "Yearning" (previously unreleased demo track) in 6-panel Digipak.

Since its inception in 2013, SAOR has continually evolved while remaining boldly faithful to its Scottish heritage. Forged by the vision of the band's founder Andy Marshall, SAOR (meaning "free" in Scottish Gaelic) has a uniquely expressive approach that dives deep into lyrical themes based on literature, landscapes, history, sorrow, nature, and the majestic mountains of his homeland.

The physical reissue of the acclaimed debut album 'Roots' contains the rare bonus tracks "Pictish Pride" (Ainshval cover) and "Yearning" (previoulsy unreleased demo track).
PRE-ORDER : Sent on 08/21/2020
other stuffs from the artist :