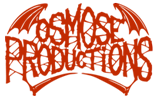 DRUDKH Eternal Turn of the Wheel. Gold Vinyl
Media: LP
Label : Season Of Mist
Press : SUA024LPgold - Ukraine

Year : 2019

New or Used : reissue new
Info : This is a pre-order! Orders cannot be split into several shipments. It will be dispatched when the item with the latest release date is available.

Gold vinyl LTD to 300 copies.
DRUDKH have written one of the most successful underground Black Metal stories with their previous eight albums. Now "Eternal Turn of the Wheel" witnesses the Ukrainians returning to their atmospheric black roots, which are most loved by their dedicated following around the globe.
other stuffs from the artist :