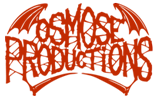 Media: Tape Jewel Case

Label : Osmose
Press : OPCS396 - France

Year : 2021

New or Used : original new
Info : This is a pre-order. Your order will be dispatched when the item with the latest release date is available.

SUICIDE CIRCLE started as a two men project formed in 2019 by Meyhnach (Mütiilation, Hell Militia...) and Rats (Morguiliath, Dharnurgh...).
After their first demo MMXX, they're back with a full length album named "Shotgun Prayers". This masterpiece of depressive Black metal was mixed and mastered at WSL studios.
Recommended for fans of earlier Burzum, earlier Mutiilation.

Limited edition to 100 copies.
PRE-ORDER : Sent on 02/26/2021
other stuffs from the artist :