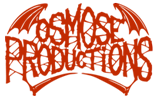 Media: CD Digipack

Label : Kscope
Press : KSCOPE267DIGI - Norway

Year : 2013

New or Used : original new
Info : Composed for and recorded with the Tromso Chamber Orchestra, Messe I.X-VI.X was the brooding 2013 released electro-Classical crossover release from Ulver.
A fitting testament to the incredible evolution of Ulver over its two decade existence, Messe I.X-VI.X was a gloriously ambitious and atmospheric follow up to 2011's acclaimed Wars Of The Roses, taking in Ambient, Contemporary Classical and Avant-Rock influences.
HARDBOOK DIGISLEEVE GATEFOLD EDITION.
other stuffs from the artist :