DISCOGRAPHY:

PULVER
[16/02/2009 - Re-issue] Black - Swe

 

1. Luguber Framtid
2. Myspys
3. Major Fuck Off
4. Lethargy
5. Androider
6. Visdomsord
7. Destination: Ingenstans
1. Förspel & Intrång
2. Sweet Illness Of Mine
3. I Love (To Hurt) You
4. En Man I Sina Sämsta År
5. Dödens Landsväg
6. Välkommen Till Pulvercity
7. Saltvatten (Du + Jag VS. Tellus)
8. Besatt
9. Höstdepressioner
10. Humörets Bottenvåning
11. Museum Of Past Affections
12. Nitlott
1. Nackskott
2. M/S Salmonella
3. Mitt Öppna Öga
4. Kärlek - Becksvart Melankoli
5. Vardagsnytt
6. Avbrott Sex
7. Stockholm
8. Söndag
9. Herrens Hand
10. Medicinmannen
11. Nästa Gryning
12. En Sång Om Dig
BIOGRAPHY:
Lifelover was formed in June 2005 by B and ( ) in Stockholm, Sweden. A
demo calledPromo 2005 was recorded the same month, it contained two tracks of improvised misery, but it was never officially released. In early 2006, Lifelover started to write material without any boundaries and it was all written from what came to mind at the time, and eventuality the band had songs for a complete album, and decided to try to do something with it..
The recording of Pulver began in April, 2006, LR and 1853 where recruited to the band. The album was finished in May 2006. After about two month Pulver was released on CD by Goatowarex the 25th of July, 2006. The LP-version was released by Northern Sky Productions some months later. The response to the album, both in a positive and negative way was pretty massive and nothing that Lifelover had ever expected.
Some time passed and new material started to take form and the recording of Erotik began, and H. joined the crew. Erotik was released by Total Holocaust Records the 24th of February, 2007. The LP-version was released in co-operation between Blut & Eisen and Eternity Records.
In late 2007, Lifelover signed a contract with Avantgarde Music and recruited two new members, Fix on bass and S on drums for upcoming live shows. LR left the band in April, 2008. Lifelover performed a miserable first live show at Harry B James in Stockholm, September 28th, 2008.
Lifelover's third album Konkurs was released by Avantgarde Music, October 10th, 2008. The limited edition of the album contained among other things the Promo from 2005, on CD format.
Osmose Productions re-issued both Pulver and Erotik on CD in 2009, Erotik was re-issued the 21th of January 2009 and Pulver the 7th of May. Member 1853 and live-drummer S. both left the band in May 2009. Already some days later Lifelover was joined by a new drummer called Non.
Lifelover finished the work on their new MCD called Dekadens in July, 2009, it will be released September 28th, by Osmose Productions. The MLP version will be out throughElitmusik. Dekadens features seven tracks, and is the first Lifelover release with real drums, handled by the newest member Non. Lifelover is also preparing and rehearsing for the upcoming live-shows in Europe this autumn. Stay tuned for more info.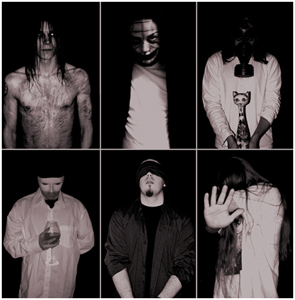 MERCHANDISING: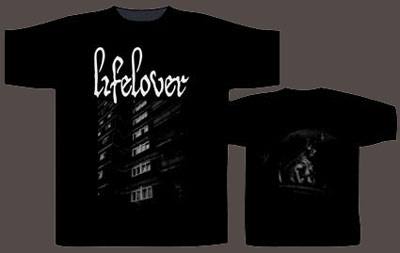 Lifelover TS (M, L, XL)
LINE-UP:
( ) - vocals, speech, guitar, lyrics
B - vocals, guitars, piano, speech, lyrics
1853 - additional vocals, speech, lyrics
H. - guitar
Fix - bass
S - drums (live)
BAND CONTACT: http://www.lifelover.se/
or http://www.myspace.com/lifeloverband